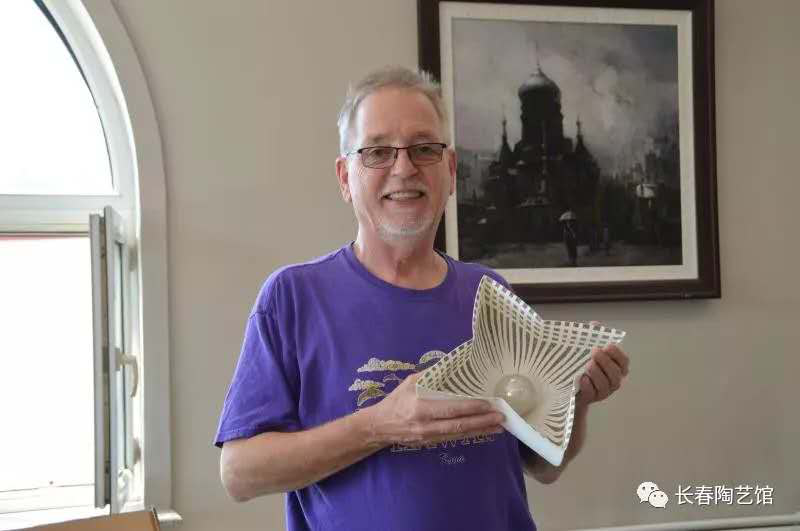 John Albert Murphy, an American ceramist and professor of ceramics, was invited to China to participate in the 5th and 6th China Changchun International Ceramics Symposium.
Murphy graduated from the Art Department of Wayne State University in the United States in his early years, and obtained bachelor's degree and associate doctor's degree (Master's degree) in ceramic art. Since then, he has been engaged in ceramic teaching and creation for a long time. Despite his advanced age, he is still the director of the Bloomfield Art Center (Ceramics) in Birmingham; he is also a professor of ceramics at Schoolcraft Community College.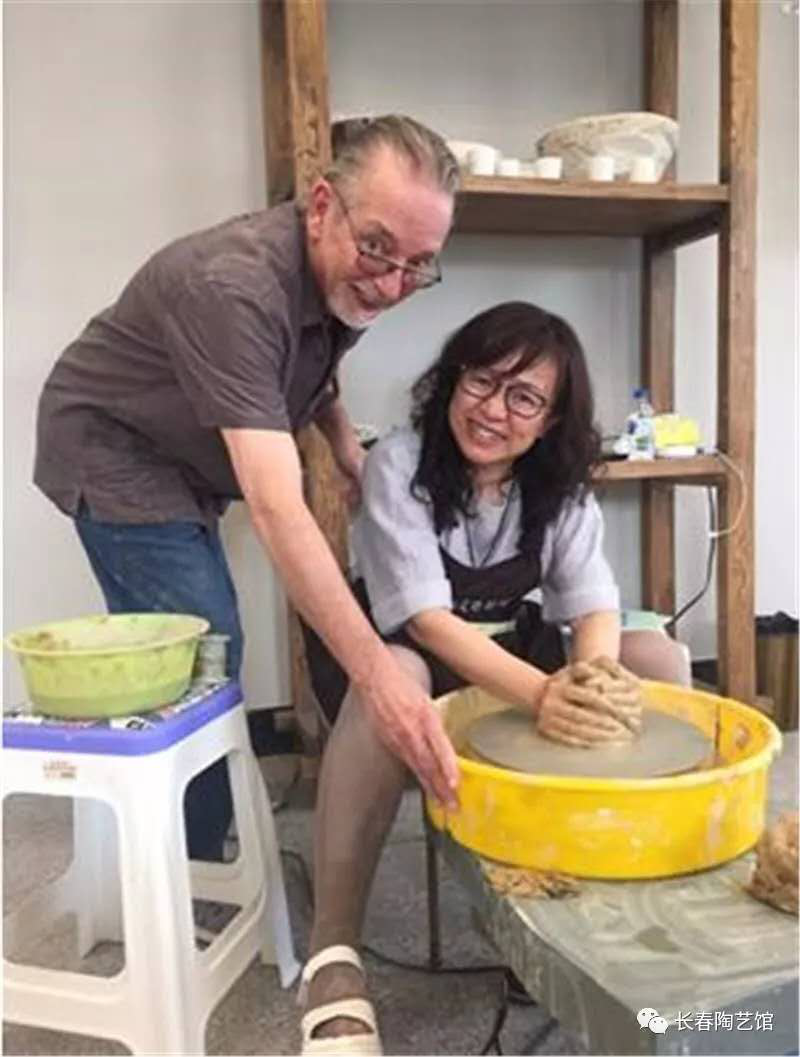 Many years of ceramic teaching and creation have not only enabled Murphy to accumulate rich teaching experience, but also formed his own unique creative style. He has been invited to participate in ceramics exhibitions and seminars held in more than 30 countries (regions). He is good at using common geometric figures or geometric bodies in our daily life as materials, such as triangles, squares, hexagons, spheres, cones, cylinders, etc.; with contrasting black and white as the main color, to show those abstract thoughts, views, concepts and consciousness. For example, in the work God's Universe, in the hollow polygonal body, there is a glittering pearl-like sphere in the center, which means that the omnipotent God dominates the universe. The work Vessel(Ⅲ) depicts several hexagons which are black and white and connected with each other, which shows the concept of human society and nature being interrelated and interdependent.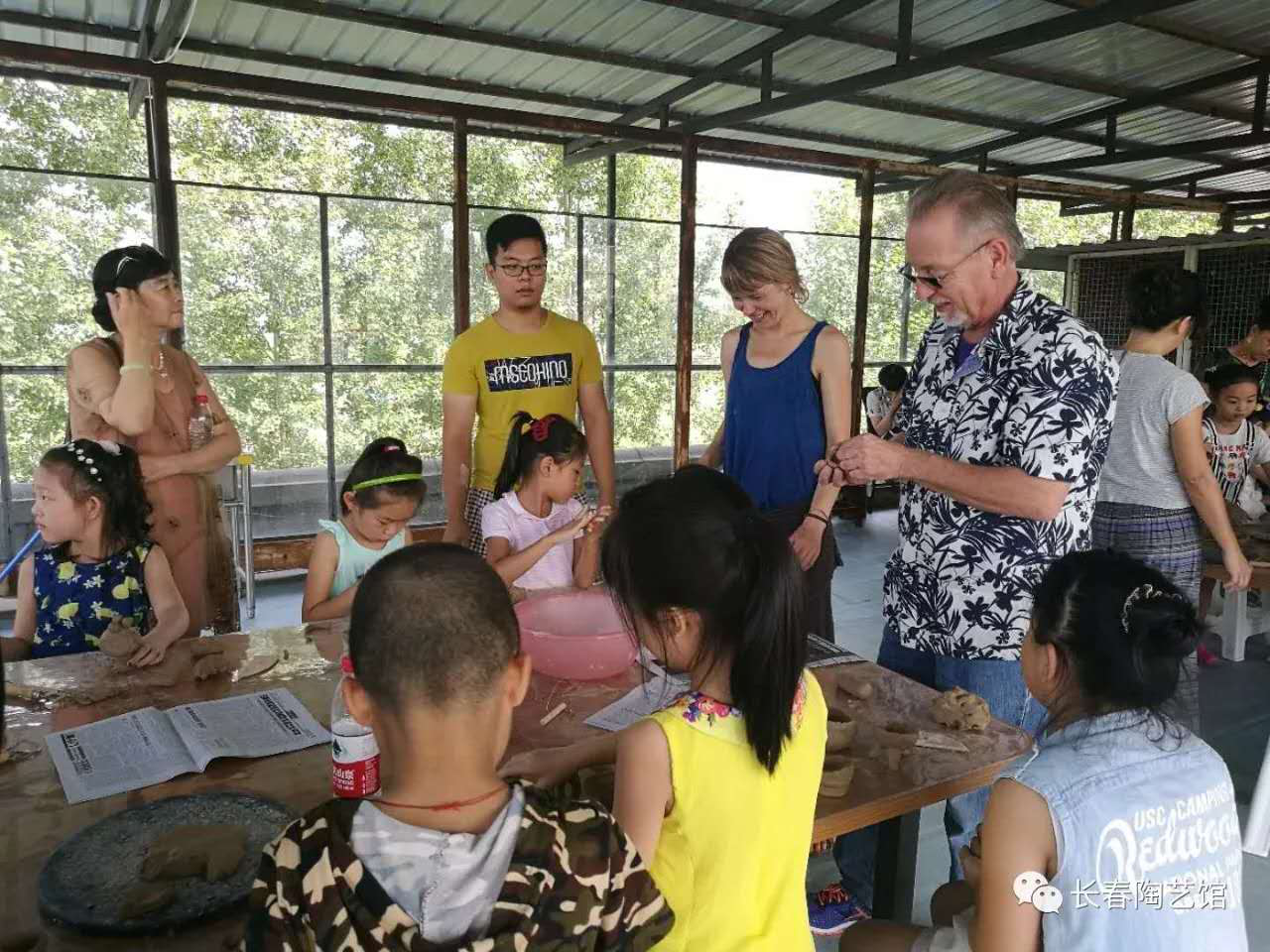 Murphy not only has rich imagination, solid basic skills and superb feats for ceramic creation, but also very good at ceramic teaching. In the ceramic training for Changchun's primary and secondary school art teachers, he served as the teacher of ceramic basic course. He carefully prepared his lessons and combined the Eastern and Western teaching methods. Starting from the basic training of ceramics, he not only spoke in a simple way, but also showed everything by himself, such as patting clay board, rubbing clay bar, casting, disc circle, modeling, copying and creation, which left a deep impression on the teachers who took part in the training.
Murphy also took the initiative to undertake the majority of youth ceramic art experience activities as an instructor. Every time he would come to the experience class in person. In the face of the most beginner children, he always demonstrates himself, tirelessly, and persuasively. The children kindly called this foreign elder "Foreign Grandpa" and specially prepared flowers and cakes to celebrate his birthday together.