Changchun International Ceramic Gallery was approved to become 'Changchun Demonstration Base'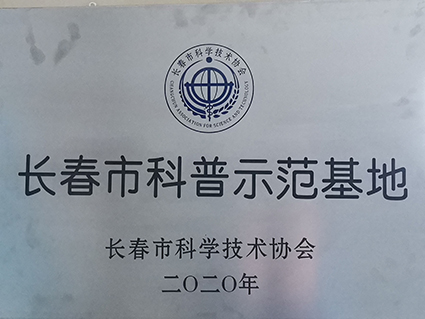 Recently, approved by the Changchun City Science and Technology Association, Changchun International Ceramic Gallery (hereinafter referred to as the ceramic gallery) has become another 'Science Popularization Demonstration Base' in the city.
Science Popularization Demonstration Base is an important place for the general public, especially the youth to inherit excellent culture. The main purpose is to popularize and propagate scientific knowledge, scientific ideas and scientific methods, to improve the scientific and cultural awareness of the citizens, and to promote the development of science popularization towards socialization, regularization and standardization.
Since its establishment in 2015, the Changchun Ceramics Gallery has always given prominence to promoting traditional Chinese culture, popularising the scientific knowledge of ceramics and facilitating art exchanges between China and abroad. Every year, apart from hosting international pottery exhibitions and ensuring daily operations (visits, etc.), most of the energy is spent on organising and arranging ceramic experience (study) activities for children and young people in the city. At most, more than two dozen batches of three to four hundred students are arranged in one holiday.
Children 'experience' in the ceramic gallery, learn about ceramics, understand the history of ceramics, develop hands-on skills, and promote 'all-round development'. As a result, in 2018, the Changchun Education Bureau awarded the Changchun Pottery Museum the title of 'Changchun Primary and Secondary School Externship Base'.
Today, the Ceramic Gallery will devote itself to the popularisation of the science of pottery with even more enthusiasm and vigour.
Changchun International Ceramic Gallery
February 9th, 2021