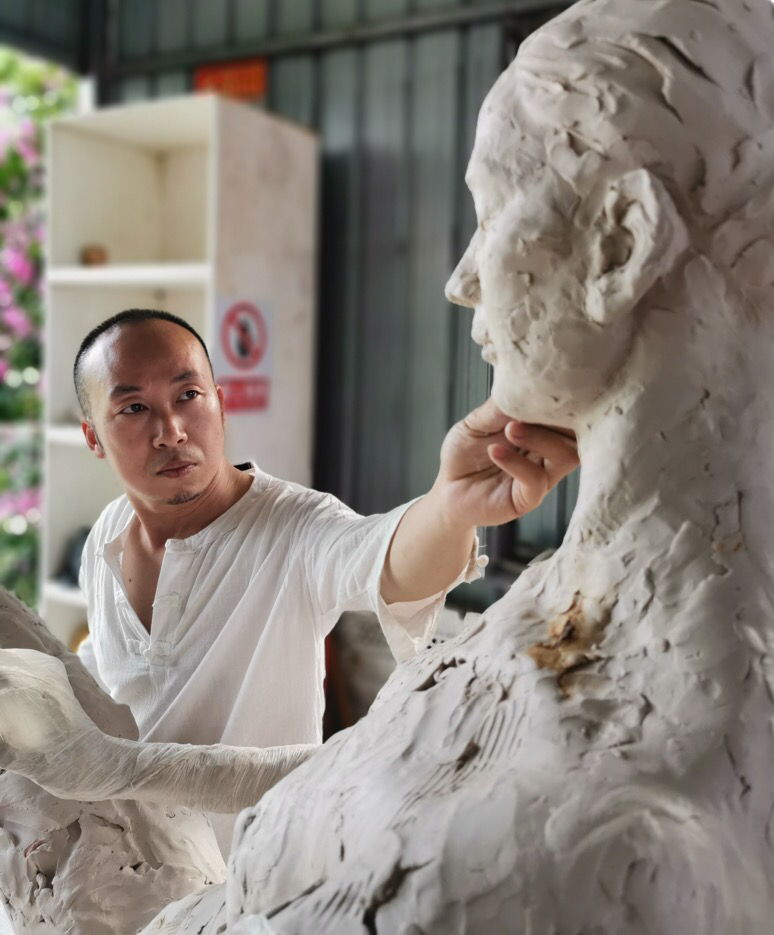 Nong Bangmin, youth sculptor and potter.He graduated from the Department of Ceramics at West Virginia University and the Department of Sculpture at Guangxi Arts Institute, Has received a master's degree in ceramics and a master's degree in sculpture.He currently teaches at the plastic arts at Guangxi Arts Institute and the founder of Nong Studio.
Main Art Activities:
In october2011, Ceramics solo Exhibition "Human · Architecture" at Zen Clay, Morgantown, WV.
In July 2015, organized the "Nong Studio" International Sculpture Exchange in Kansas, USA, and organized the "Sunrise﹒ Sunset" Ceramic Sculpture Exhibition.
In August 2019, gained the bronze award in the 8th China Changchun International Ceramics Symposium and the 1st "Yatai﹒Lotus Mountain Prize" International Ceramics Contest.
In September 2019, Asian Contemporary Ceramics Exhibition.
In October 2019,Ceramic Sculpture "stone language" was selected the 6th China Western Ceramics Biennale and won the Merit award(the highest award in the exhibition) .
Collection of works:
The works were collected by Kansas Institute of Art, American artists, famous American collectors, Changchun International Ceramic Art Museum and Guilin Huaqiao Art Museum.