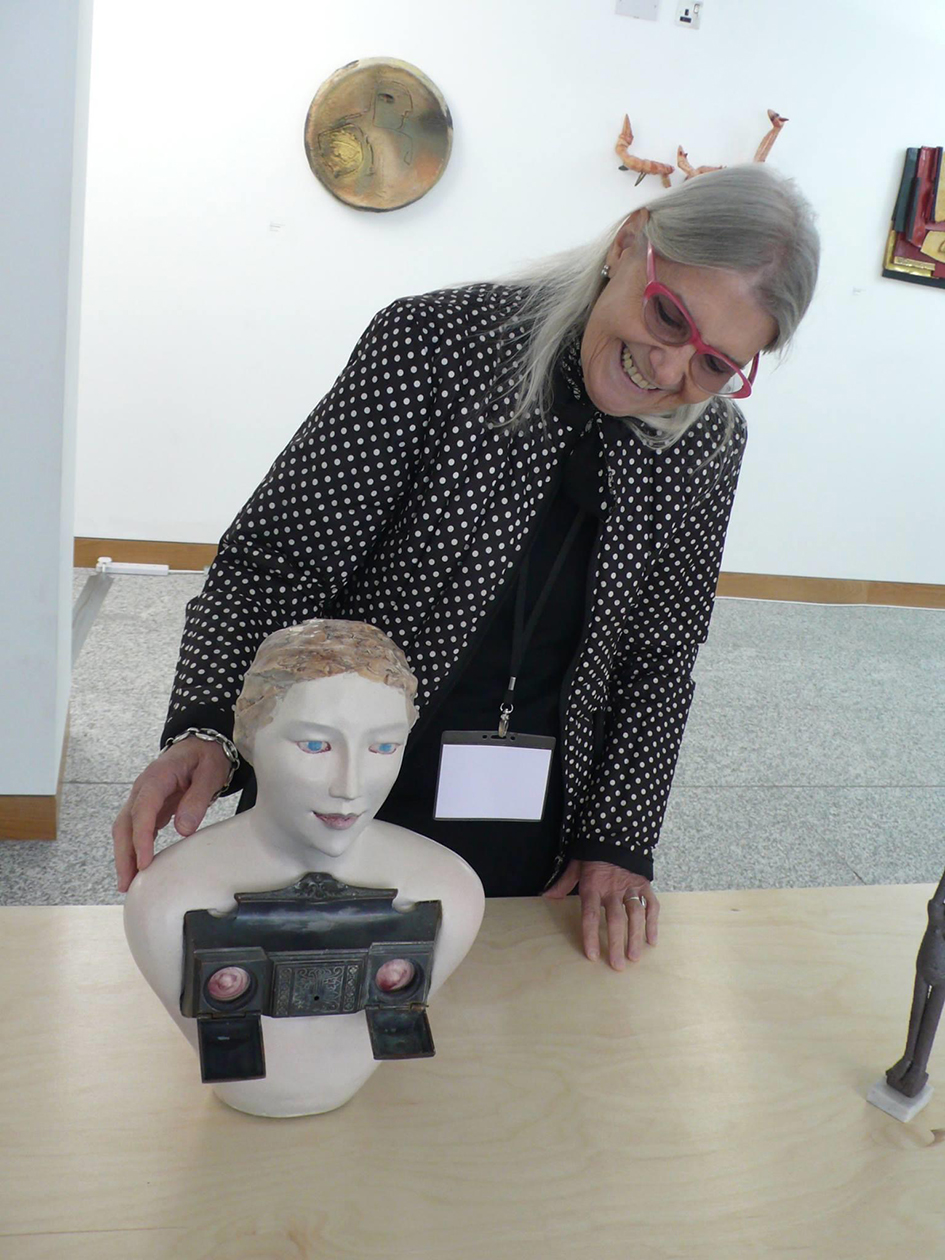 ---
Member of the Council of the International Academy of Ceramics based in Geneva, SWITZERLAND, AIC-IAC.

Representative of the Latin American members; Member of the Council of the International Association of Ceramists - Zibo, CHINA.

President of ACIA - International Ceramic Association in ARGENTINA.
She has participated in numerous national and international exhibitions: Spain, Korea, Japan, Taiwan, Poland, Germany, Italy, Croatia, France, Brazil, Venezuela, Greece, China, Egypt and New Zealand.
From the beginning of 1980 she began to include new and various materials in her works until finally in 1987 she discovered the bathroom fitting and incorporated it into his work as well as bathroom accessories.
"The idea arises from a toilet that I received one day by chance. Observing it, I could imagine a figure inside it, this fact was undoubtedly the starting point for what would be an extensive series of works related to the aforementioned object.

The incorporation of the bathroom fiting to my traditional modeling produced a favorable impact on the public, who could recognize in the work different objects of daily use such as: Toilets, bidets, bathtubs, sinks, soap dishes and more.
Also, this relationship allowed me to reach a non-expert audience in Art.
The use of the ensemble is the total influence of my teacher Leo Tavella, he began with this type of work in the 50's or a little earlier, and his influence marked more than one generation of potters and continues to exist. "